Description
Super Bundle Special! Save $10!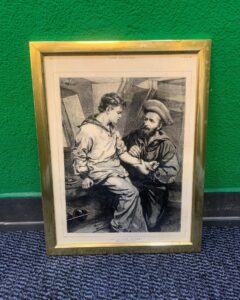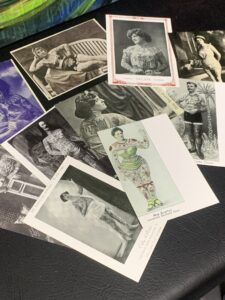 entitled, "An Ancient Custom"
Old Sailor Tattooing Young Sailor
Artistic Drawing from Davidson Knowles, published 1880 in The Graphic Magazine, London England
High quality, reproduction print from 1880 depicts an older sailor using an old method of tattooing before the invention of the electric tattoo machine. Hand poked tattooing… a Seamans tattoo tradition.
Frame Not Included
• 1 High Quality Glossy Print
• A3Format / 11.7″ × 16.5″
• 250g Heavy Stock
Bundle of 11 Postcard Prints
Size: 4″ x 6" – 14.8cm x 10.5cm
Includes the following ;
*Djita Salomé 1902
*Djita Salomé 1910
*Celly D`Astra 1912
*Ruth Sylvia 1908
*Ellis van Dyk 1905
*Miss Angelica 1887
*Miss Carry 1890
*Irma Senta 1905
*John Burt 1904
*Monsieur le Tatouage 1895
*Betty Broadbent 1951
Complete Package
$50 plus shipping